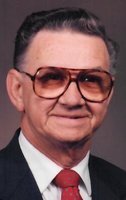 Avon O. Saltzgiver
SALTZGIVER, Avon O. "Von"
Age 88 of Elmira, NY.
He was born February 24, 1931 in Kankakee, IL, son of the late Avon O. and Della (Patnaude) Saltzgiver and passed away Saturday, July 6, 2019, surrounded by his family.
In addition to his parents and nine siblings, he was predeceased by his beloved wife, Dona Maye Saltzgiver and his dear daughter, Joli; both in 2016
He is survived by three daughters, Debra (David) Smith, Angel Saltzgiver and Cheri Saltzgiver-Andrus; grandchildren, Shavon (Mike) Privetts, Michael Schrock, Kaci (Randy) Bertelsen, Cody Lundfelt, Jillian Mettler, Monty Brockway, Jenna (Jason) Samuels; great grandchildren, MacKenzie, Dylan, Reaghan, Davyn, Rowan, Codi Mae, Logan, Calix, Grayson, Wyatt, and Carter; sister; Cindy, brothers; Val, Jimmy, and Ronnie; along with several nieces, nephews, cousins, and many dear friends.
Von retired from the Corning Inc. Erwin Plant after previously working with American LaFrance.
An Army veteran, Avon served his country after WWII and in the Korean Conflict.
Family and friends are invited to visit the Walter J. Kent Funeral Home, 858 Lake St. at Washington Ave., in Elmira, on Thursday, July 11, 2019 from 2 pm to 4 pm. Avon's funeral service will be held there at 4 pm. Rev. Carl Saunders officiating. Private committal and interment with military honors will be held at a later date in Forest Lawn Memorial Park, Elmira.