Services Available for Our Veterans
those who are eligible include,

- Serving in active duty or reserves
- Served active duty & received a discharge other than dishonorable
-Served & were discharged due to disability incurred in the line of duty
- Served at least one period of enlistment or obligated service in the Selected Reserve & received a discharge other than dishonorable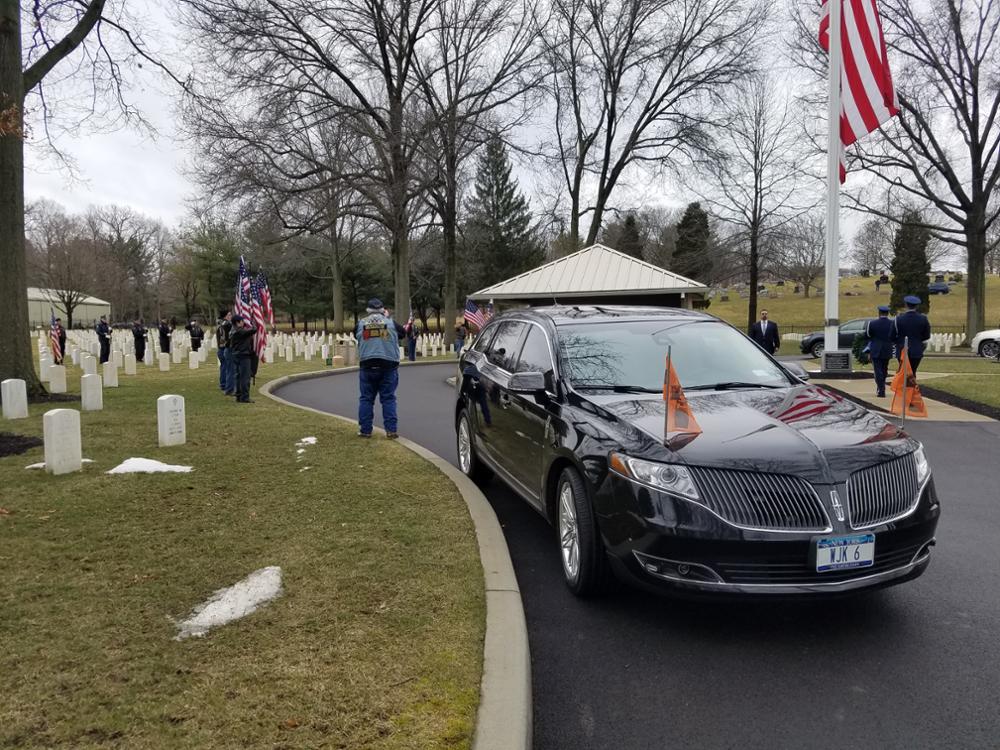 Locally, military honors services are provided by;

Chemung County Honor Guard
Steuben County Honor Guard
Vietnam Veterans of America #803
Marine Corps League
Patriot Guard Riders

For more information, please call our directors or visit the Nation Cemetery Association website

All honors services are also attended by active duty members of the deceased soldiers' branch of service.

Service to our country is celebrated nationally and locally. We thank all active duty and military veterans for their service to our country and our citizens.


While in Washington D.C. for the 2017 National Funeral Directors Association advocacy Summit, Walter visited the Arlington National Cemetery and the grave of his uncle, Leonard Macaluso. Among those killed by a kamikaze pilot in World War II, Leonard died on April 6th of 1945, and was laid to rest with his comrades when his ship returned from the war on February 16th, 1950.