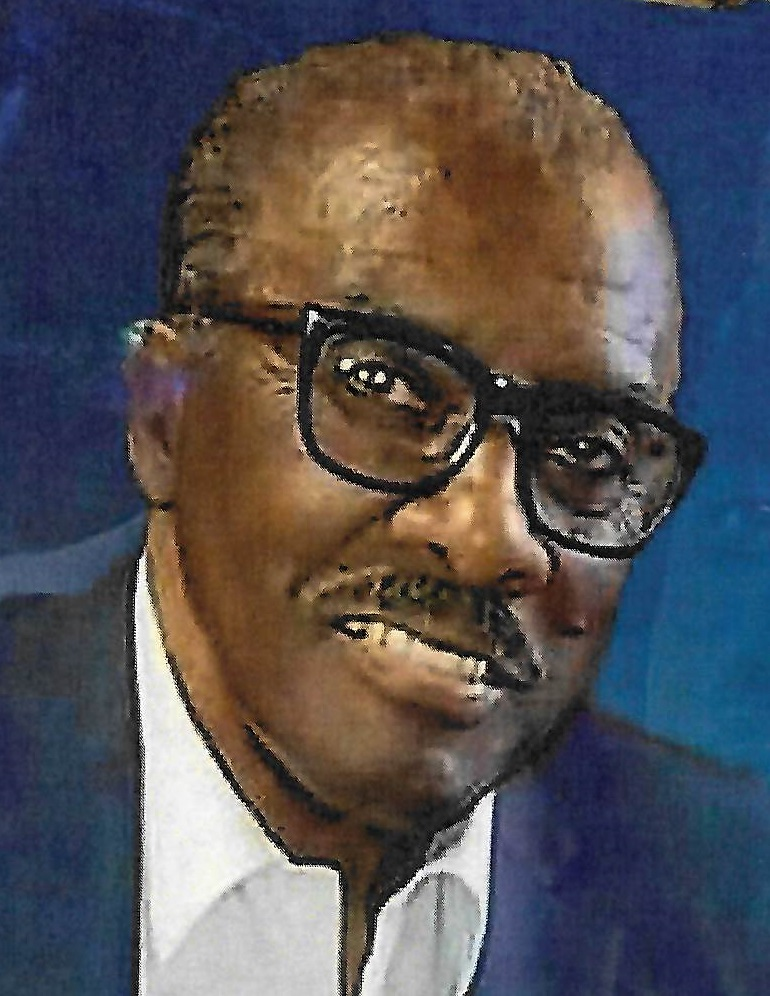 Obituary of Al Cooke
Clarence Cooper also known as Al Cooke was born to Joseph & Hesther Cooper on February 14, 1939 in Welcome, Louisiana (now known as St. James Parish) as the 5th of 11 children. He was very active as a child, often lending himself to do errands for his siblings. At the young age of 13 he accepted the Lord Jesus Christ as his Lord and Savior. As a youth he entered the Army and was active in the military, during this time he had the opportunity to travel the world. He would say, "I traveled the world three times and spoke to everyone twice". He returned to Louisiana for several years where he thrived. During this time, he married twice; Carl and Clarence, were born to his first union and Angela and Christopher were born to his second union. In 1970 he met and married Aurellia in Los Angeles, CA. To this union 3 children were born; Alcoa, Corey and LaTeka. He was a loving husband and father; a great protector, provider, confidant, best friend, peacemaker, problem solver, lover of people and strong believer in the family bond & structure. He was very funny and loving, every day he had a new joke and a song. His smile would light up the world. True and pure love he exuded for his loving wife, in every moment, look and encounter he shared with Aurellia. He was the personification of chivalry, true love, romanticism, laughter and the unconditional love of Christ. He held her in high esteem and admiration, and he treated her like a flower. His love for her was like no other. She was his Queen and He was Her King. He loved to tell her jokes, would laugh until he cried, and he loved singing too! He loved his wife with everything in him, he sang happy anniversary to her before he was called home, they share 50 years of a beautiful loving friendship and marriage. All of his children refer to him as "My Daddy" because of their individual bonds with each of them. His heart for his kids and grandkids was bigger than life itself. He had the ability to be whatever each child needed and showed them the love and encouragement that only "my daddy" could give. He had very close Relationships with his nephews Oliver Cooper Jr., Wayne Cooper and Rory Cooper, many thought they were his sons. They all held him in high esteem and for parts of their lives they lived with Bishop Cooke and shared an unbreakable bond. He was affectionately known as Tie-Tie to his family. He had "Tie-Tie school" for his grandchildren, Tie-Tie school was his quality time with his grandkids where he taught them about life. In 1971 Bishop Cooke joined Fort Mission Baptist under Rev. Lucius Williams where he served as deacon, later he became the Pastor of Fort Mission and Fruit of the Holy Spirit and merged Fort Mission Fruit of the Holy Spirit Baptist Church. Bishop Cooke lead a thriving and progressive ministry in Los Angeles and was a mentor to several other pastor's, and clergy. He later pastored Greater Freedonia Baptist Church in Sacramento, Ca. He had a prayer & deliverance, ministry that spanned countrywide for over 40yrs, he daily prayed with numerous people. Bishop Cooke was known for teaching the unadulterated Gospel of Christ. He found joy in preaching the gospel and equipping people with the keys of kingdom. He was a man of honor and tremendous faith that could turn worlds upside down. In 1982 Bishop Cooke attained his Roofing and Contracting license and began Al Cooke Roofing Company. For over 30yrs Al Cooke Roofing Company serviced Los Angeles County, San Fernando County, San Bernardino County and Riverside County. Bishop Cooke employed, encouraged and mentored countless young men and women entrepreneurs. He had several businesses and non-profit organizations'; The eyes, ears, and hands of God which he created, it was community-based program that fed, dressed and helped people to enter back into the work force, he was a pillar in the Los Angeles Metropolitan Churches (LAMC) he was partially responsible along with other clergy for the ex-offender GED initiative that was passed under Los Angeles county under Governor Pete Wilson. Over the years Fort Mission had homeless shelters and numerous outreach programs. Bishop Cooke was truly a man set aside and set apart by God, his passion and vocation in life was to live for Christ - teach and preach the Gospel and to make sure those he encountered had the opportunity to cultivate a relationship with Christ. His personality was bigger than life and he never met a stranger. He was God's heart personified. Bishop Cooke was preceded in death by his parents Joseph & Hester Cooper, brother's Oliver Cooper Sr, Wilford Cooper, Curtis Cooper and grandson Rodney Love. He is survived by First Lady Aurellia Cooke, siblings Florida Chatman, Annabell Williams, Charles Cooper and Rita Cooper, children Carl Cooper, Clarence Cooper, Angela Cooke (Kevin), Christopher Cooke, Alcoa Cooke (Tajmara), Corey Cooke (Caitlin), LaTeka Cooke- Davis (John-Anthony). Grandkids Michelle, Davonda, Clarence Jr., Robert, Demarcus, Tyron, Tyree, Kevin, Christina, Robin, Breanna, Kelly, Ashley, Justin, Touré, Semaj, Kenja, Sinaya, Jayleya, Arihanna, Elijah, Corey, Zoe, and 'Baby Girl', along with a host of great grandchildren, nieces, nephews and friends.
Final Resting Place
1:30 pm
Friday, October 16, 2020
Woodlawn Cemetery
1200 Walnut Street
Elmira, New York, United States
ABOUT US
Our professional staff will be on hand to provide personal service in the comfortable setting of our thoughtfully maintained facility. Walter J. Kent Funeral Home is proud to serve our Elmira, NY and all of our surrounding communities.

OUR LOCATION
858 Lake Street
at Washington Avenue
Elmira, NY 14901

Phone: (607) 734-5368
Fax: (607) 734-1036

CLICK HERE to contact us

QUICK LINKS
Home
Our Funeral Home
Services Offered
Funeral Planning
Resources For Families
Contact Us

---