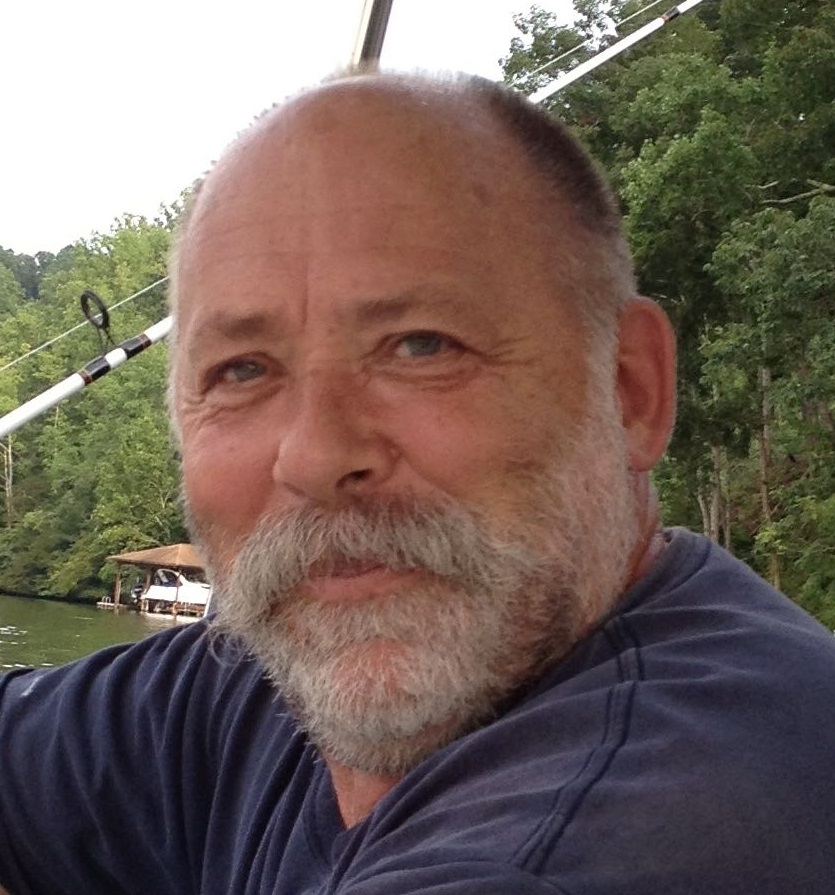 Obituary of John Thomas Metcalf II
It is with great sadness that the family of John Thomas Metcalf II announces his unexpected passing on January 14th, 2019. All his loved ones knew him as Tom, Tommy or his personal favorite, Mr. Hogga.
His adopted parents, John and Lyda Sue Metcalf, his birth parents, Elaine Cook Suhr and James Samuel Lawyer, and his brother Daniel Goodman, predeceased Tom.
Tom will be remembered by his ever loving and patient wife, Debbie; his children, Jay, Jennifer and Justin with wife Tiffany; his grandchildren, JT, Zeke, Angie, Emma, Lilly, Landon, Leila, Little Tommy, Danny and Jayda who will be making her arrival in March. Tom is also survived by his stepchildren, Adam with wife Michelle, Jennifer with husband Tony and step grandchildren, Lexi, Eva, Joss and Jonas. He has left behind many very close friends that he considered to be family as well.
In addition, Tom will be greatly missed by his newfound biological family, including15 brothers and sisters. Tom's life was incredibly enriched by their willingness to open their hearts and lives so that he could share in the joy of a dysfunctional family. Over the last year and a half, Tom would often say, "Now I have an excuse for why I am the way I am". Finding his birth family has brought him more joy and laughter than he could have ever hoped for.
Tom was born February 22, 1954 in Elmira, New York and was adopted by John and Lyda Sue Metcalf. A few years later, the family was completed with the adoption of his sister, Sara. His family home sat adjacent to Quarry Farm on Crane Road. He loved to share his happy memories of his adventures with the other neighborhood kids, often his partners in mischief.
Tom attended Notre Dame High School where he relentlessly challenged the Nuns and the school policies. The Nuns most likely celebrated when he transferred to Elmira Free Academy for his senior year and graduated in 1973.
Before Tom was of legal drinking age, he could be found at Joycrest Roller Skating Rink tearing up the floor with his fancy footwork. Little did he know that those same smooth moves (and devilishly good looks) would catch the eye of a girl named Debbie, who would become the love of his life.
In 1974, Tom enlisted in the Air Force as a Crew Chief on the FB-111. During his 4 years of service he received numerous commendations while stationed at Pease Air Force Base in Portsmouth, NH. Following his honorable discharge from the service, he chose to remain in NH and build a life, while also building a reputation for being one of the top mechanics in the Seacoast area. It was there that he established a community of friends that shared his unique sense of humor and love of motorcycles. Many of these friendships were strengthened over an ice-cold Bud at My Brother's Place, where the bartender would keep a "special" mug in the freezer just for Tom.
In the summer of 2002, Tom reconnected with his high school sweetheart, Debbie. They married in 2006 and ultimately settled in Hardy, VA. He found great enjoyment living near Smith Mountain Lake where he was able to spend time doing some of the things he loved the most - fishing, boating and jet skiing. An added bonus to their move was to find a home in the country with neighbors who take care of each other like family.
Over the years, Tom's sense of fashion evolved and came full circle from bib overalls to military green to full leathers and back to bib overalls. In recent years, Tom's daily choice of clothing would have been none; however, he reluctantly found comfort in old shorts, funny t-shirts and his well-loved Crocs. Loved ones who appreciated his sense of humor often gifted the funny t-shirts to him, as they found just as much enjoyment in the giving as he did in receiving and wearing.
Tom is most remembered for his ability to connect with others and would often leave them with a smile on their face. He also had a passion for music and was able to play many instruments, with his favorite being the guitar. Tom enjoyed fishing, being a licensed ham radio operator and had a major soft spot for animals. He was Debbie's "McGuyver" and loved to make her laugh more than anything.
Tom found great enjoyment in always getting the last words in and even now we can hear him saying......
"Yes, Dear."
Family and friends are invited to join in the celebration of Tom's life at the Walter J Kent Funeral Home, 858 Lake St, Elmira, NY 14901 on Friday, January 25, 2019 with visitation hours from 11 am to 1 pm, followed immediately with a service and then we will gather at the Woodlawn National Cemetery at 2 pm for committal with Military Funeral Honors.
Family is requesting in lieu of flowers to please consider a donation to one of the following animal shelters or any charity of your choice in Tom's memory. Angels of Assisi, 415 Campbell Ave SW, Roanoke, VA 24016; Tanner's P.A.W.S., 117 W Market St, Corning, NY 14830; Horseheads Community Animal Shelter, 150 Wygant Rd, Horseheads, NY 14845; or the Chemung County Humane Society and SPCA, 2435 NY-352, Elmira, NY 14903.
Share Your Memory of
John
ABOUT US
Our professional staff will be on hand to provide personal service in the comfortable setting of our thoughtfully maintained facility. Walter J. Kent Funeral Home is proud to serve our Elmira, NY and all of our surrounding communities.

OUR LOCATION
858 Lake Street
at Washington Avenue
Elmira, NY 14901

Phone: (607) 734-5368
Fax: (607) 734-1036

CLICK HERE to contact us

QUICK LINKS
Home
Our Funeral Home
Services Offered
Funeral Planning
Resources For Families
Contact Us

---